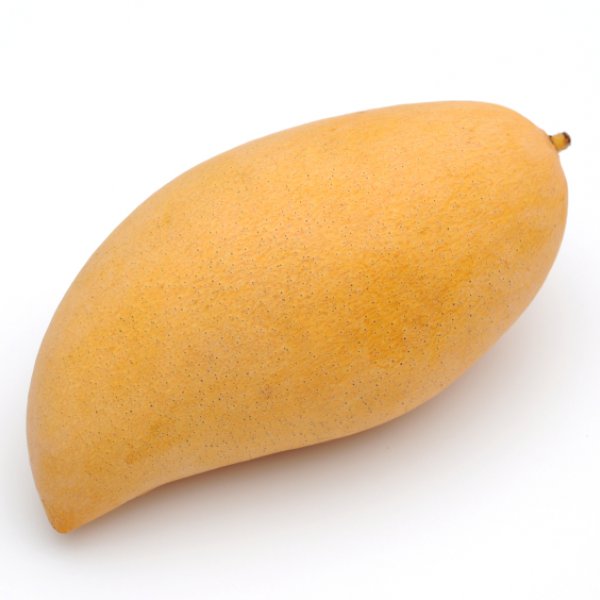 these tasty Mango Nam Dok Mais in
your own packaging?
Would you like to discover what's possible?
Contact us now
Mango Nam Dok Mai
Storage
In the shop: 10-14°C
At home: keep at room temperature, don't wait too long to eat the mango after purchase.
Quality and ripeness
The fruit is golden, yellow coloured and oval shaped with a pointed top. It should feel slightly -soft when ripe.
Use
Even before cutting, the mango has a very intense and lovely, honey like smell. The flesh fulfils all the expectations: it´s firm, without fibre and it has a sweet taste. It is very juicy and has a silky structure. Compared to the normal mango, the Nam Dok Mai is much sweeter.
The sweetness makes it a perfect addition to all sorts of desserts but of course it is equallly delicious on its own.
Availability calendar
| Jan | Feb | Mar | Apr | May | Jun | Jul | Aug | Sep | Oct | Nov | Dec | |
| --- | --- | --- | --- | --- | --- | --- | --- | --- | --- | --- | --- | --- |
| | | | | | | | | | | | | Thailand |
Key
Out of season:
not available
Month in season:
available
Promo season:
special offer available
Key
Transport method
not used
Transport method
used
Packaging
personalised packaging available by request