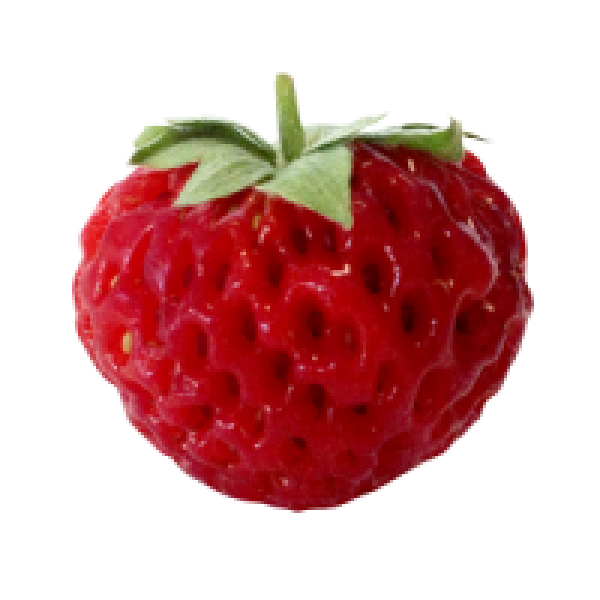 these tasty Strasberriess in
your own packaging?
Would you like to discover what's possible?
Contact us now

Strasberries
Storage
In the shop: min 1°C – max 3°C
Ethylene sensitivity: low
Ethylene production: low
At home: keep refrigerated
Strasberries are best consumed as quickly as possible after purchasing or harvesting them. Their shelf-life amounts to 1 to 2 days in a cool location, and 3 days in a refrigerator. You can prevent the fruits from bruising by spreading them across a larger surface area.
You can also freeze strasberries, but those are only suitable as part of a recipe. Once defrosted, they will have lost part of their shape and colour.
Quality and ripeness
Strasberries are sensitive fruits, bruises can quickly cause mould. Keep this in mind when buying the fruit.
A ripe strasberry is juicy, deep red and the seeds are located deep inside the flesh.
The fruit has a round shape and is firm though delicate.
The sweet taste is a mix between strawberry and raspberry.

Use
Do not wash the strasberries under a flowing tap but use a colander to move them in cold water instead. Ice-cold water helps the strasberries stay nice and firm. Remove the calyx only after rinsing the strawberries. This prevents them from absorbing too much water while being rinsed which would also cause a watery taste. Carefully damp them with paper towels or a kitchen towel.
Strasberries are delicious on their own. But they can also be consumed with yoghurt or cream cheese, waffles and whipped cream, pudding or seasoned with liqueur. They are the ideal ingredient for a chocolate fondue or a refreshing salad. The possibilities are endless, as they can also be processed into ice cream, milkshakes, juices or smoothies as well as cakes or pies.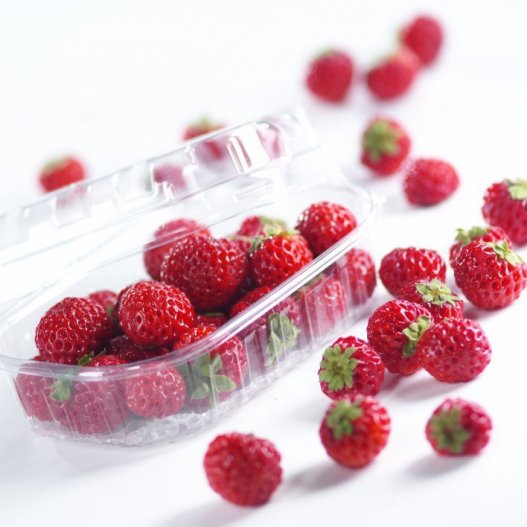 Availability calendar
| Jan | Feb | Mar | Apr | May | Jun | Jul | Aug | Sep | Oct | Nov | Dec | |
| --- | --- | --- | --- | --- | --- | --- | --- | --- | --- | --- | --- | --- |
| | | | | | | | | | | | | Belgium |
| | | | | | | | | | | | | Netherlands |
Key
Out of season:
not available
Month in season:
available
Promo season:
special offer available
Transport methods
| Air | Sea | Land | |
| --- | --- | --- | --- |
| | | | Belgium |
| | | | Netherlands |
Key
Transport method
not used
Transport method
used
Packaging
personalised packaging available by request