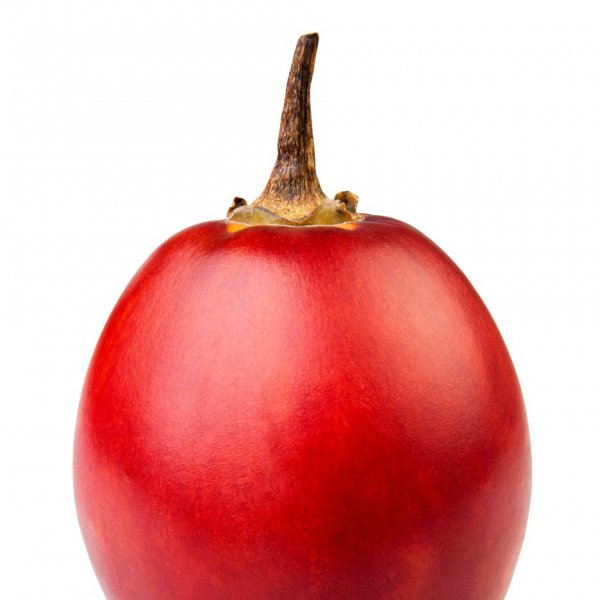 these tasty Tamarillos in
your own packaging?
Would you like to discover what's possible?
Contact us now

Tamarillo

Storage
In the shop: min. 7° C - max. 10° C

Ethylene sensitivity: moderate

Ethylene productivity: low

At home: several days when refrigerated
Quality and ripeness
Once ripe, tamarillos feels soft. Unripe specimens are orange-yellow, once ripened the fruit turns red-brown.
Unripe fruits can complete their ripening process at room temperature.

Use
As the skin has a bitter taste, it is not consumed. Peel the skin off or briefly submerge in boiling water for the skin to peel easily, just like with tomatoes.
Are consumed as is, in fruit salads or combined with meat or avocado. Anything you can do with a tomato, you can do with a tamarillo. It is also used for jam. The flesh and the black edible seeds taste sweet and a little spicy, a combination of passion fruit, kiwi, tomato, ...
Did you know that...
tamarillo is also known as 'tree tomato'?
tamarillo contains carotene and iron?
Transport methods
| Air | Sea | Land | |
| --- | --- | --- | --- |
| | | | Colombia |
| | | | Ecuador |
Key
Transport method
not used
Transport method
used