You are here:
Ready To Eat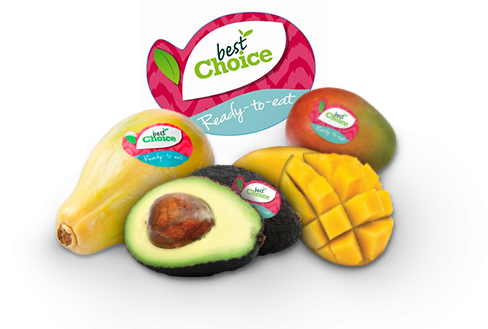 PERFECT!
Both consumers and retailers dislike unripe produce. Consumers because they don't like to wait, retailers because they don't want to sacrifice expensive storage facilities while Nature finishes her job.
That's why we guarantee ripeness on all deliveries. Thanks to our advanced technology and forced-air ripening facilities, we can not only monitor but also slow down or speed up the ripening process. Even notoriously difficult fruits, like avocados and mangos, that are impossible to assess with the naked eye cannot escape our Spectroscopy System. This advanced equipment is extremely rare in Europe. Equipment that can a) determine ripening levels, b) sort by fruit size and c) create and maintain a quality classification, all without damaging the fruit at all.
The result is ready-to-eat. Any time. Anywhere.
The ripening process
The most common Ready to Eat fruits are mango and avocado and to a smaller degree papaya. These fruits are relatively easy to ripen in special ripening cells; a process traditionally used for bananas.
This is the procedure: carefully selected fruits are picked before they are fully ripe. This is necessary for freight transportation: ripe fruit is much more difficult to ship (e.g. expensive tree-ripened airlifted mango). As the fruit arrives in our warehouses, it is placed inside special ripening chambers; 8 simultaneous pallets of fruit can be ripened per chamber. Avocados take about 1 week to ripen, mangos take about 4 days. The pallets are covered with a canvas cloth and a vacuum is created inside the cells: this allows for very precise control of temperature, air humidity and CO2 levels all the way through to the centre of the pallet. Our ripening specialists know exactly how to influence the process to get the fruit at the desired level of ripening. Unsurprisingly so: they have invested all their time and effort into constantly monitoring each piece of fruit for many years. And you can taste it!
Click here to see our range of ready-to-eat products.