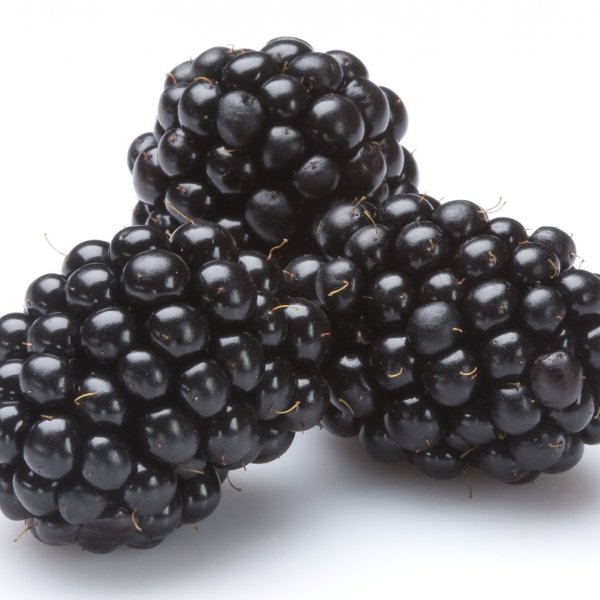 these tasty Blackberriess in
your own packaging?
Would you like to discover what's possible?
Contact us now

Blackberries
Storage
In the shop: min 1°C – max 2 °C
Ethylene sensitivity: low
Ethylene production: low
At home: keep refrigerated
Blackberries are best consumed as quickly as possible after purchasing or harvesting them. They remain fresh for 1 to 2 days if refrigerated. You can prevent the fruits from bruising by spreading them across a larger surface area. You can also freeze wild blackberries, but those are only suitable as part of a recipe. Once defrosted, they will have lost part of their shape and colour.
Quality and ripeness
Blackberries are sensitive fruits, bruises can quickly lead to mould. Keep this in mind when buying the fruit.
A blackberry has a conical shape and is an aggregate fruit.
The colour varies between purple and black.
A ripe blackberry is very juicy and has a sweet taste.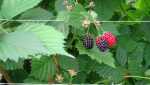 Use
Do not wash the blackberries under a flowing tap but use a colander to move them in cold water instead. Ice-cold water helps the wild blackberries stay nice and firm. Remove the calyx only after rinsing the strawberries. This prevents them from absorbing too much water while being rinsed which would also cause a watery taste. Carefully damp them with paper towels or a kitchen towel.
Blackberries are delicious on their own. They can also be enjoyed as breakfast with yoghurt or cream cheese and muesli. Blackberries have a refreshing taste which makes them a popular ingredient for crumbles and muffins. They are a delicious ingredient for a chocolate fondue or a refreshing salad. Don't forget to try the original Gin& Tonic with blackberry and lime; guaranteed success!
Types and varieties
During the past years, blackberries have gained in popularity both among growers and consumers. This is due to the introduction of the Loch Ness variety, which is known for its sweet taste, large size and much longer shelf-life. Other varieties include the Chester, Tupi and Loch Tay.
Did you know that...
the blackberry contains the most fibres of all berries? Because fibres digest slowly, you feel full longer and therefore snack less!
blackberries are rich in vitamin C and low in calories?
in the past, blackberries were used as indigo and marine blue dye for wool? The cuttings were used to produce brown dye.
rule of thumb when it comes to blackberries: the larger the tastier!?
---
Transport methods
| Air | Sea | Land | |
| --- | --- | --- | --- |
| | | | Belgium |
| | | | Spain |
| | | | Italy |
| | | | Mexico |
| | | | Netherlands |
| | | | Portugal |
Key
Transport method
not used
Transport method
used
Recipe: blackberry muffin
Ingredients
250 g plain flour
a pinch of salt
75 g sugar
A packet of vanilla sugar
2 eggs
1 ½ dl milk
50 g melted butter
250 g blackberries
Preparation method
Preheat the oven to 200°C. Sift the plain flour. Add the salt, sugar and vanilla sugar. Beat the eggs, together with the milk and the melted butter. Mix together with the flour mixture and beat for 5 minutes until the mixture becomes thicker. Divide the mixture into the muffin tins and add a few blackberries to every tin. Put the muffins into the centre of the preheated
Recipe: Purple Detox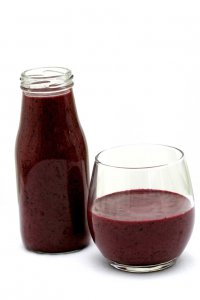 Ingredients
100

ml

pomegranate juice


125

ml

greek yoghurt

125

g

blueberries

125

g blackberries
Preparation method
Put juice and yoghurt in a blender

Add fruit. Mix and ready.
Source: De Keukenrevolutie