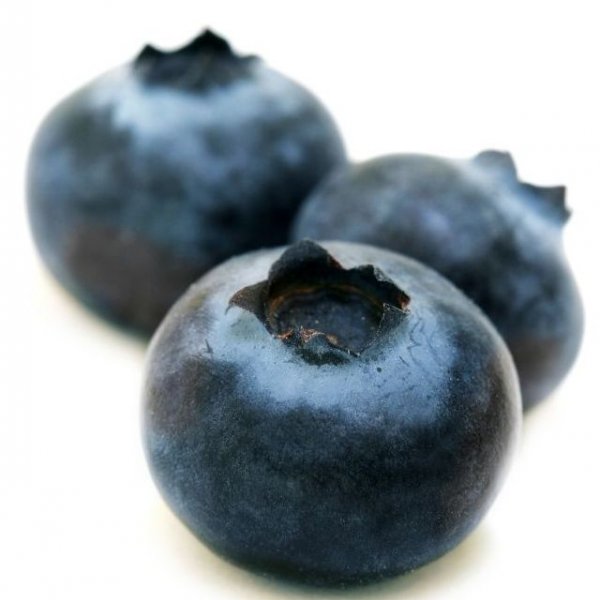 these tasty Blueberriess in
your own packaging?
Would you like to discover what's possible?
Contact us now

Blueberries
Storage
In the shop: min 0°C – max 2°C
Ethylene sensitivity: moderate
Ethylene production: low
At home: keep refrigerated
Fresh blueberries will last about 7 days when kept refrigerated and covered. The berries only need light rinsing before consumption. You can also freeze blueberries, but those are only suitable as part of a recipe. Once defrosted, they will have lost part of their shape and colour. Make sure that your blueberries are dry when you freeze them.
Quality and ripeness
A ripe blueberry is juicy, round and has a purple-blue colour.

Use
This blue gold is not just healthy, but very tasty in a broad range of dishes. Put the berries in cakes, yoghurt, muffins or home-made cereal bars. The combinations are endless with both other fruits and vegetables, and in delicious smoothies or milkshakes. Of course they are also very tasty on their own.
Types and varieties
The wild blueberry has been completely replaced by the cultivated blueberry because of it's longer shelf-life and more appealing looks. Better varieties ensured healthier spread throughout the year. As a result, production is very well aligned with demand.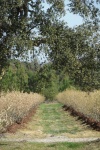 ---
Transport methods
| Air | Sea | Land | |
| --- | --- | --- | --- |
| | | | Argentina |
| | | | Belgium |
| | | | Chile |
| | | | Germany |
| | | | Spain |
| | | | Morocco |
| | | | Mexico |
| | | | Netherlands |
| | | | Peru |
| | | | Poland |
| | | | Portugal |
| | | | Uruguay |
| | | | South Africa |
Key
Transport method
not used
Transport method
used
Recipe: Blueberry trifle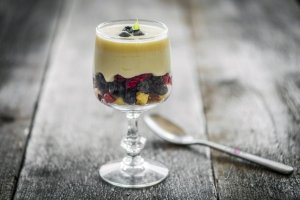 Ingredients
100g mascarpone
100g whipping cream
70g sugar sirup
4 slices of cake
4 tbsp liquor of choice
blueberries and other (red) fruit
Preparation method
Mix mascarpone with the sugar. Add the cream. Mix till half whipped. Cut the cake in peaces and sprinkle with liquor. Put on the bottom of a glass. Layer with blueberries (and other fruit) and top with the mascarpone cream. Decorate with blueberries.
Recipe: Breakfast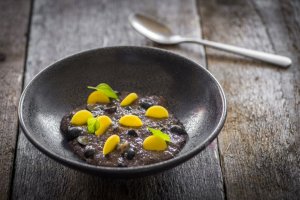 Ingredients
55g chia seeds
300 ml almond milk
75g blueberries
1 ts honey
1/4 mango
some mint leafs
Preparation method
Mix chia seed and blueberries with the milk. Add honey. Leave to cool in the fridge for minimum 4 hours.
Devide over 4 breakfast bowls, garnish with mango and mint.
Recipe: Purple Detox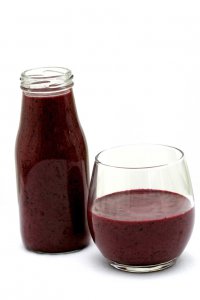 Ingredients
100

ml

pomegranate juice


125

ml

greek yoghurt

125

g

blueberries

125

g blackberries
Preparation method
Put juice and yoghurt in a blender

Add fruit. Mix and ready.
Source: De Keukenrevolutie