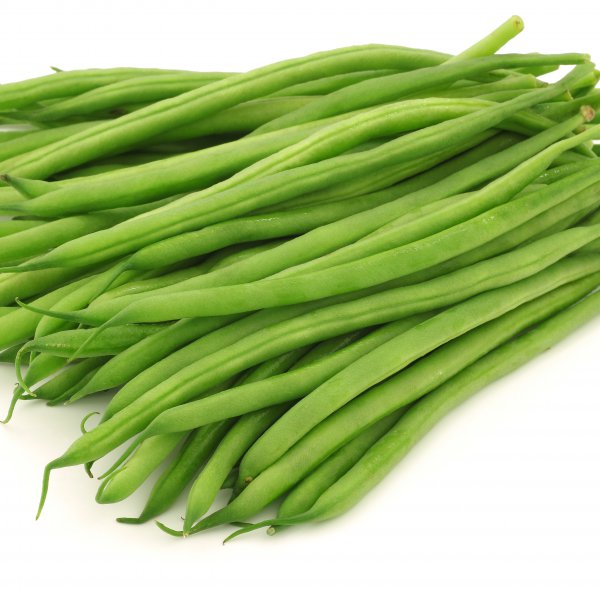 these tasty Beanss in
your own packaging?
Would you like to discover what's possible?
Contact us now

Beans
Storage
In the shop : min. 5°C – 7°C
Ethylene sensitive: moderate
Ethylene productivity: low
At home: keep dry and cool at 5-7°C
Beans produce a lot of heat, refrigeration is important to keep them fresh. They will keep up to a week in the fridge. Beans are best kept inside an open plastic bag.
When placed near products with a strong scent, such as citrus, the beans' scent may be affected.
Quality and ripeness
Fresh, ripe beans have a clear green colour
Use
Green beans are crispy and taste sweet. Green beans are an easy vegetable delicious in both warm and cold dishes. When stir-fried, they can be combined with many vegetables such as carrot and cauliflower, seasoned with ginger and onion or coconut milk. Beans are also very taste when they are stewed with onion, curry powder and pieces of potato. The famous Salade Niçoise contains cold beans, lettuce, tomato, tuna and olives.
---
Transport methods
| Air | Sea | Land | |
| --- | --- | --- | --- |
| | | | Egypt |
| | | | Kenya |
| | | | Senegal |
Key
Transport method
not used
Transport method
used
Recipe: pasta with green beans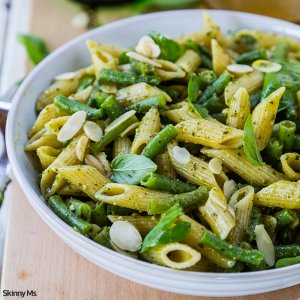 Ingredients
120 g green beans, ends cut off
1/2 teaspoon salt
225 g whole grain penne or any short pasta
1 cup pesto
1/8 cups almonds, slivered or flaked
8 big fresh basil lea
4 tablespoons extra virgin olive oil
Preparation method
Over medium to high heat, bring a medium pot of water to a boil. When it boils, add the 1/2 teaspoon of salt then drop the green beans. Cook for 5 minutes then take them away with a slotted spoon and drop them in a bowl with a lot of ice to blanch them. When they cool down, drain them and set the green beans aside.
In the same pot of boiling water, cook the pasta. Follow the cooking time to make them al dente. When they are cooked, drain.
In the serving bowl, mix the hot pasta, green beans, pesto, almonds and basil.
Drizzle with the extra virgin olive oil and serve immediately.
source: skinnyMs