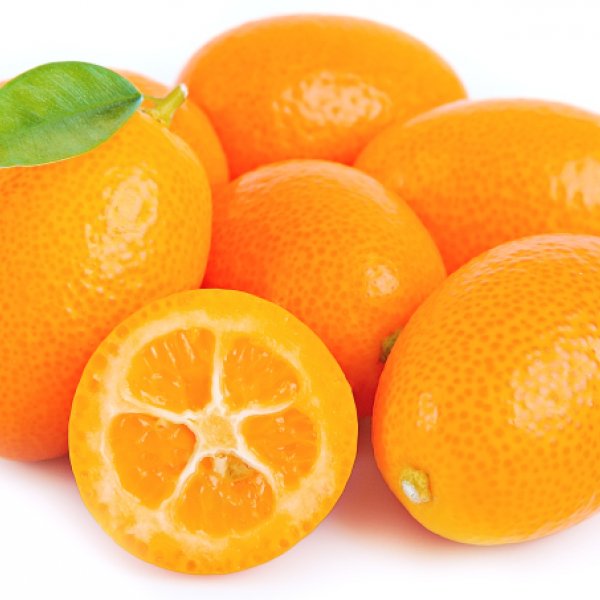 these tasty Kumquats in
your own packaging?
Would you like to discover what's possible?
Contact us now

Kumquat

Storage
In the shop min. 8° C - max. 10° C.
Ethylene sensitivity: low
Ethylene productivity: high
At home: Keeps up to 3 weeks in a cool place. Keeps 1 week without refrigeration.
Quality and ripeness
The skin is supposed to be undamaged, firm and yellow-orange in colour. Kumquat ripe quickly, especially at warm temperatures.

Use
The skin has a sweet taste while the flesh tastes sour to wry. The skin is edible just like the seeds. The fruit is commonly used in marmalades. Slice and add to salads, as garnish for cocktails (perforated or sliced), in tea (hot or cold), with grilled or roasted meat. Dip in chocolate and present as a candy.
Transport methods
| Air | Sea | Land | |
| --- | --- | --- | --- |
| | | | Spain |
| | | | Israel |
| | | | South Africa |
Key
Transport method
not used
Transport method
used
Recipe: kumquat salsa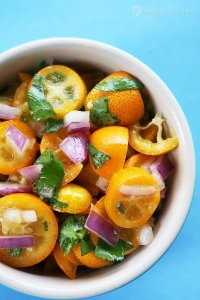 Ingredients
2 cups thinly sliced kumquats
1/2 cup chopped red onion
1/4 cup chopped fresh coriander
3 Tbsp olive oil
1/4 teaspoon red pepper flakes
Dash of cayenne pepper
Pinch of salt
Preparation method
Combine all ingredients. Add more or less red pepper and cayenne to desired heat. Let sit for 1 hour for the flavors to more fully blend.
Great served with steak or seafood such as halibut, black sea bass, or salmon.
source: simplyrecipes